AEI Resources &
toolkit
The information is for the benefit of Financial Advisors who have been assigned an AEI Internal ID Number. Please login to access these support materials and tools that pertain to current and prior AEI Fund and DST offerings.
If you have not received your personalized AEI Internal ID Number, please contact AEI Financial Services at 800-328-3519.
---
Financial Advisor Login
PLEASE NOTE: All previous generic username and passwords to access AEI resources are no longer valid.
Financial advisors must have one or more of the following securities licenses to offer AEI Fund or DST offerings:
Series 7 (General Securities Representative)
Series 22 (Direct Participation Program Representative)
Series 24 (General Securities Principal)
Series 39 (Direct Participation Program Principal)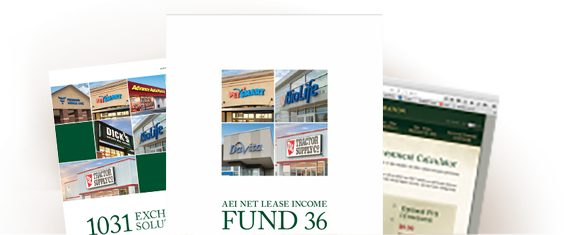 Resources & Tools